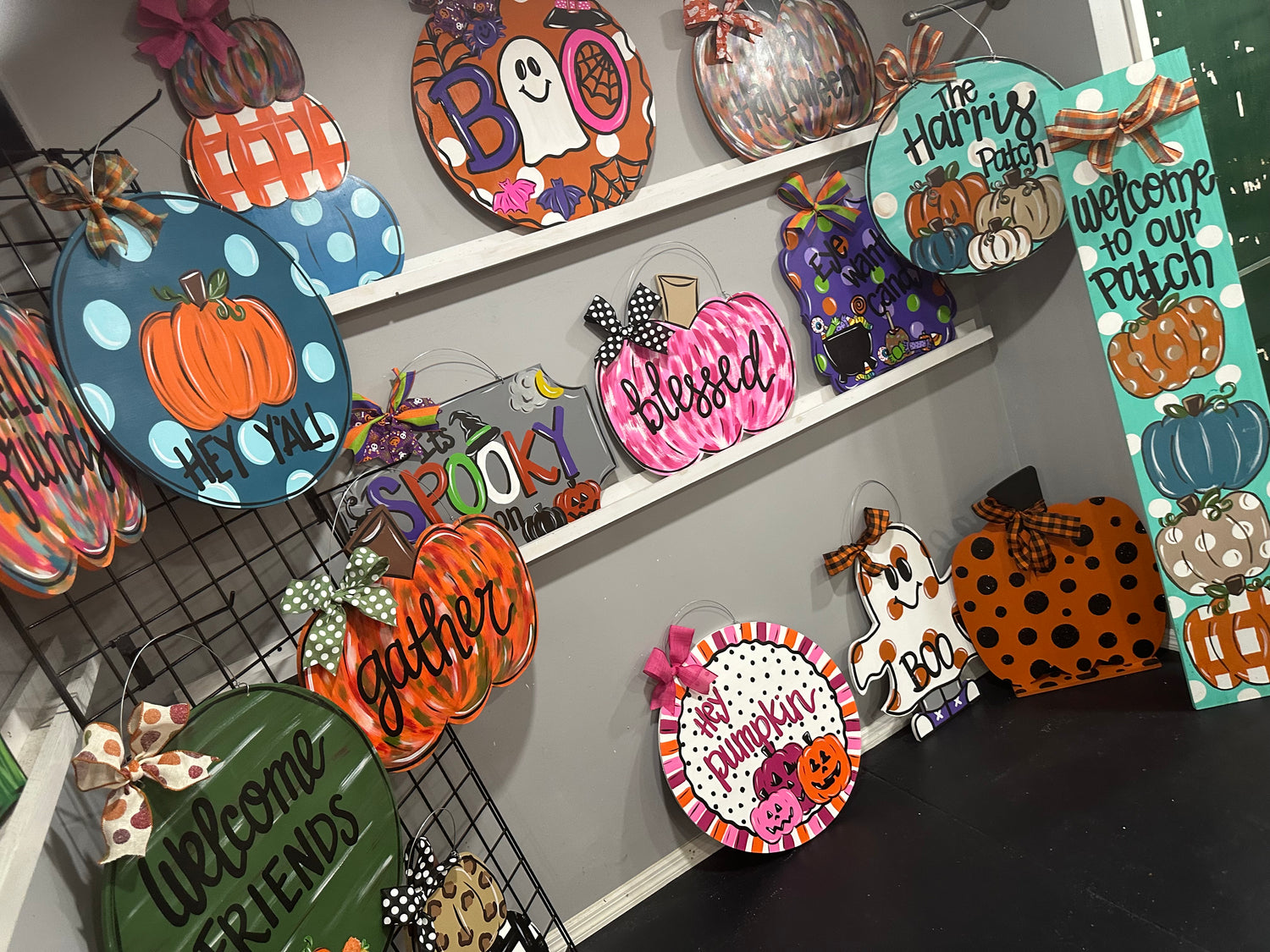 Fall Collection Launch!
Time to order your Fall, Halloween or Football Door Hangers! 🍁🎃🏈🧡
Turnaround time on orders is approx 3 weeks.
Shop Now!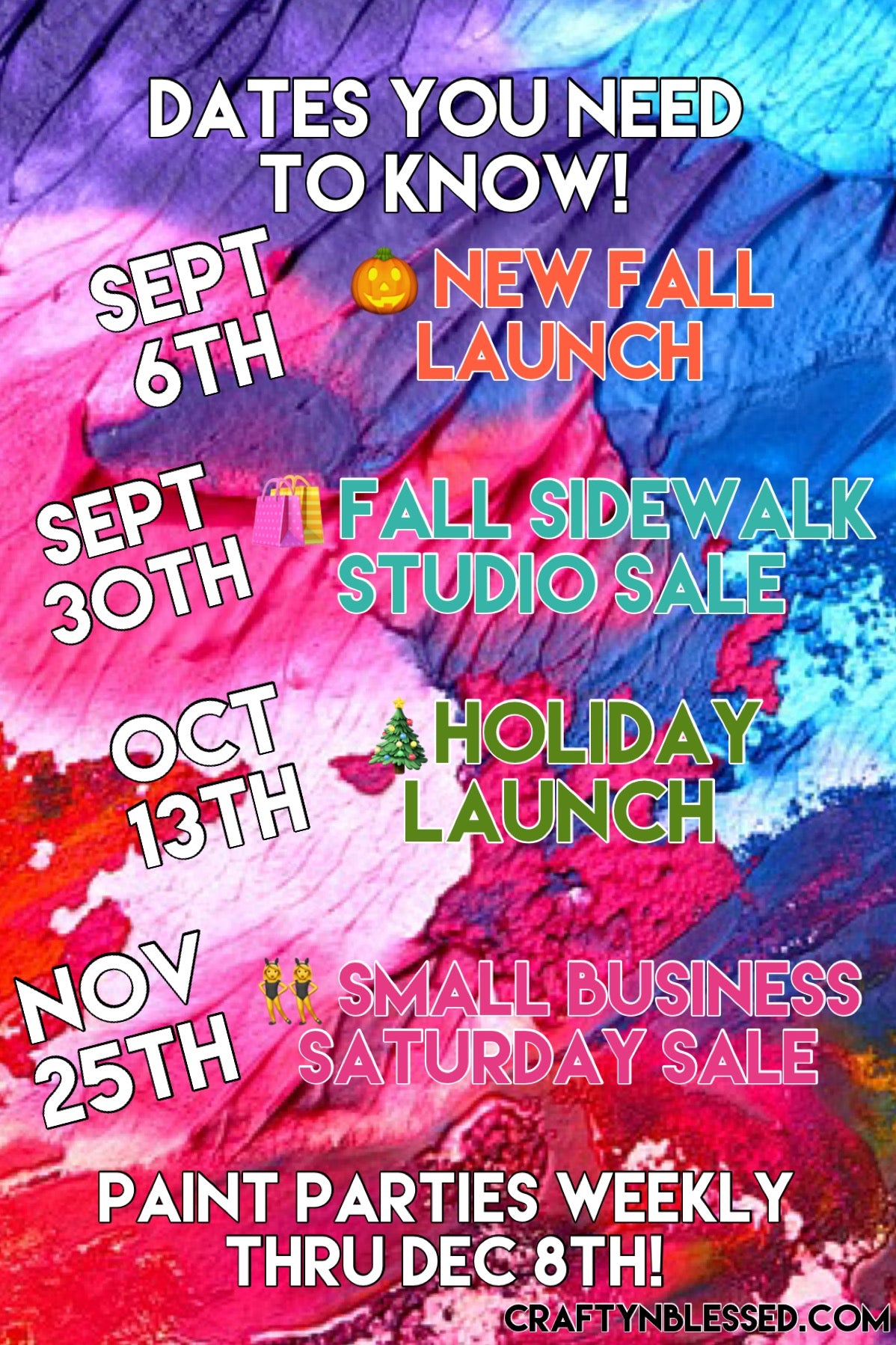 Important Dates and Info to know!
🎉 Important Info and Dates You Need to Know! 🎉

Upcoming Events!
Sept 6th 🎃 Fall Online Launch
Sept 30th 🛍️ Fall Sidewalk Sale at Studio
(and online deals for our out of town friends!)
Oct 13th 🎄 Holiday Launch and Ornament Preorder
Nov 25th 👯‍♀️ Small Business Saturday Sale at Studio
Nov 27th 💻 Cyber Monday Deals
Dec 1st ⏰ Order Deadline for the year!

🎨 Weekly paint parties will be happening Thursday and Friday nights thru Dec 8th will be on the site to register at! MUST register at least a week ahead to reserve your spots. If you have a large party booking for the holidays reach out to me and I will hold your spots for a specific date for 48hours for you all to register before opening to the public. Or feel free to all sign up for the same event if enough spots are showing available!

⏰ Turnaround time on orders is 3 weeks unless stated otherwise. As we get closer to the holidays sometimes that can increase!

🤰🏻 Due in January so Dec 1st is deadline so I can get all orders done in time for the holidays and prepare for this sweet boy! I don't know how long I'll be off, but you may want to plan ahead for Winter, Valentine's or any gifts needed during that time as well!

👏🏼👏🏼 And if you've made it this far THANK YOU!!

💕 Alicia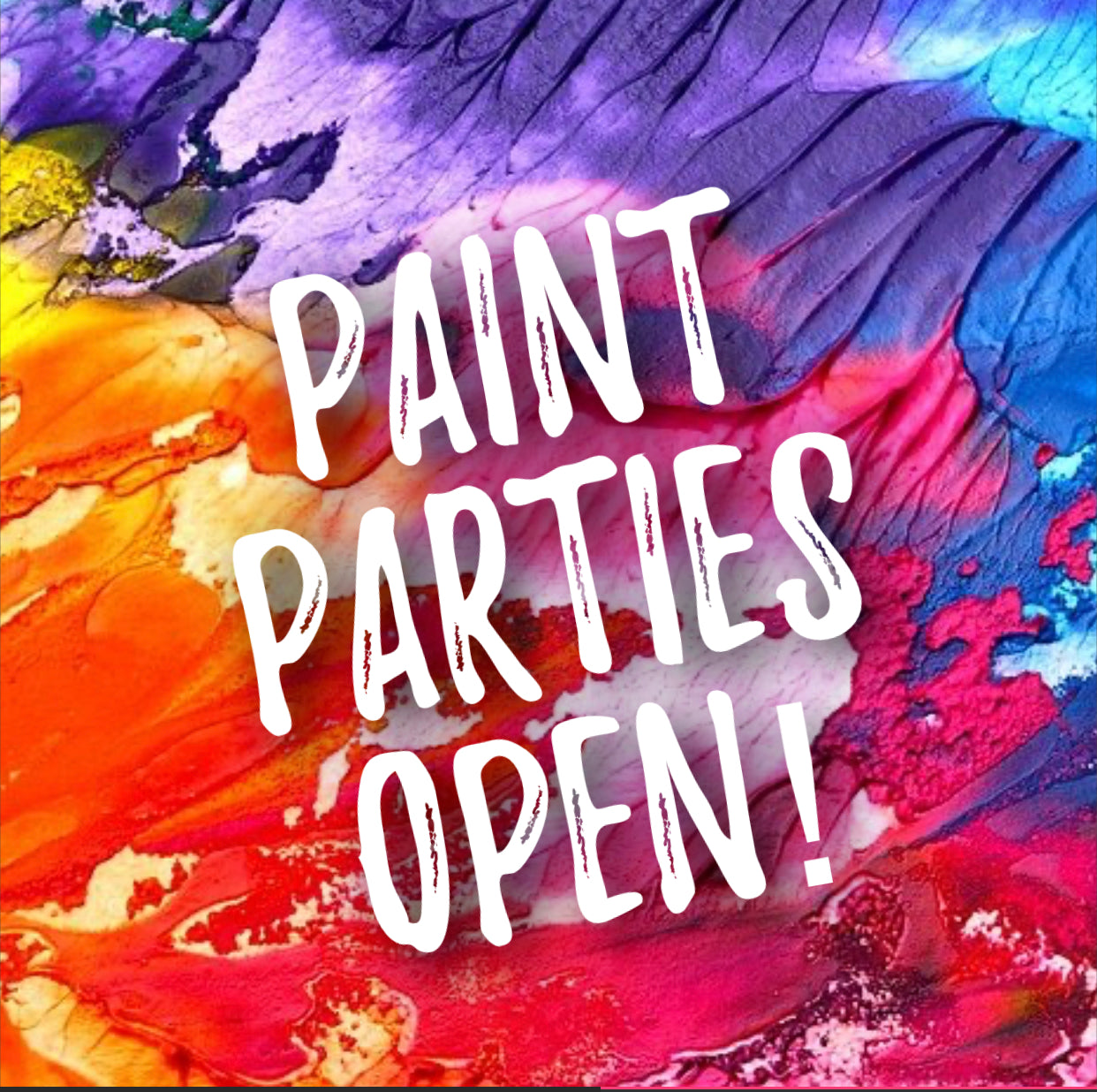 Paint Party Info!
⏰ August & Sept parties are open! Check your calendars and register to reserve your spots!
‼️ Register thru Wednesday, August 23rd and get $5 off at checkout!!
August 31st, Sept 14th, Sept 21st, Sept 22nd, and 28th.
Register NOW!
Shop Finished Door Hangers

We offer a wide variety of door hangers in every season! Everything is made to order and can be completely personalized for you! Turnaround time on finished products is approx 3 weeks. We offer shipping and local pickups!

Join us locally for Paint Parties

Choose from over 180 designs to paint!

Pick a public party event and register with friends and you can all sit together!

We can seat up to 14 people in our studio downtown Georgetown.

Shop Flags, Leaners, Minis and MORE!

We offer more than just door hangers! We offer interchangeable minis, porch leaners, personalized garden flags and more!

Looking for something custom?

Shoot me a message!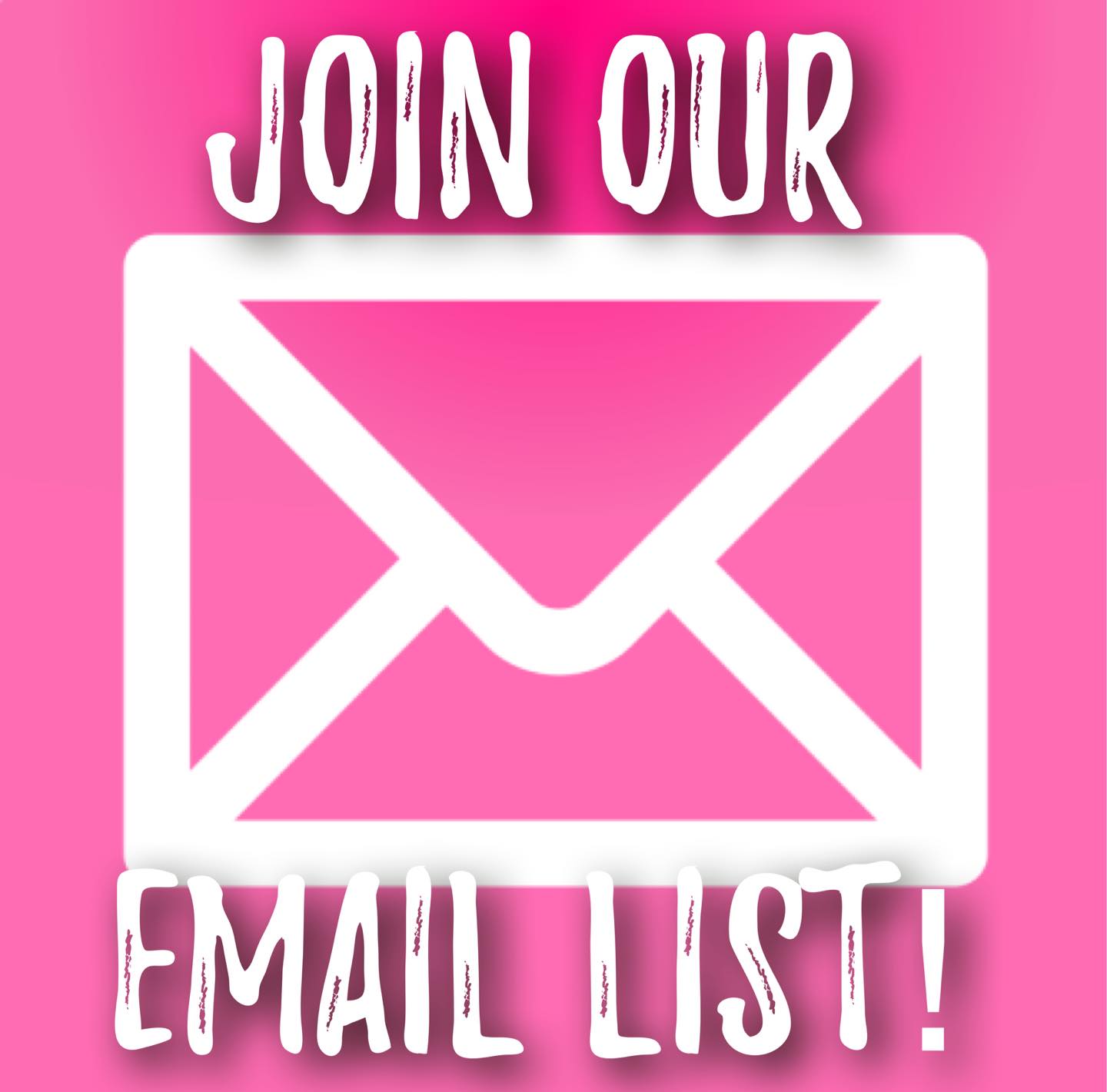 Never miss out on another deal or new product!!
Join our email list and we promise not to spam you with overload of emails! I'm human too and I hate getting multiple emails back to back!
You will get our coupons, see upcoming sales, new products, paint party dates and more!
Join here!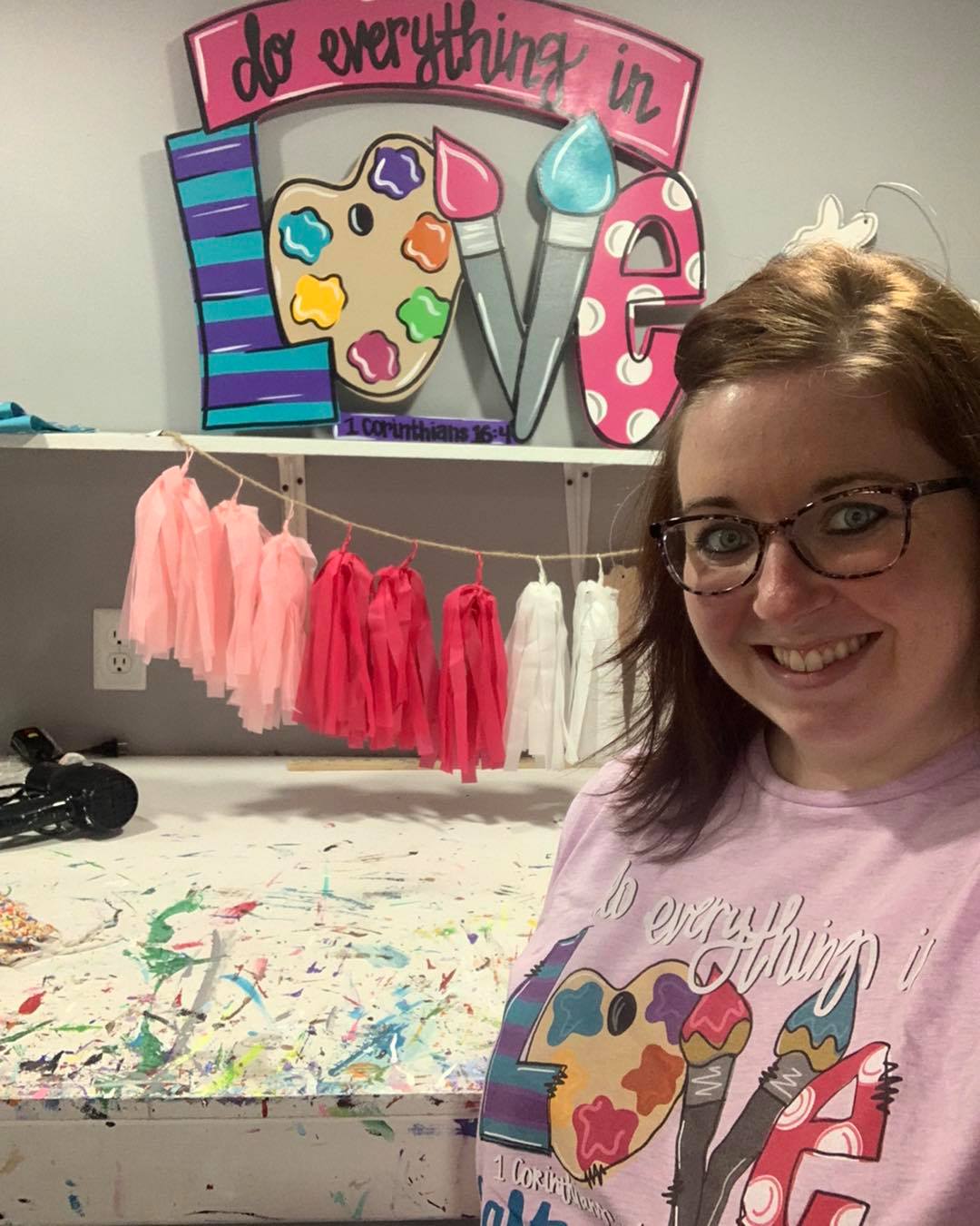 Thanks for dropping by!
My name is Alicia and I am the face behind Crafty n' Blessed by Alicia! In 2013 I ventured into selling my crafts to people... little did I know then God would use my crafting ability to shed some light in this world!
I love making personalized products to brighten your door, custom orders for you to give as gifts and hosting paint parties for you to come join us for a fun night of painting!!
"Crafty n' Blessed" only seemed fitting because I feel like it so perfectly describes me! I am truly grateful you are here and for your interest and support in my small business!
Contact Me!
Let customers speak for us